Who We Are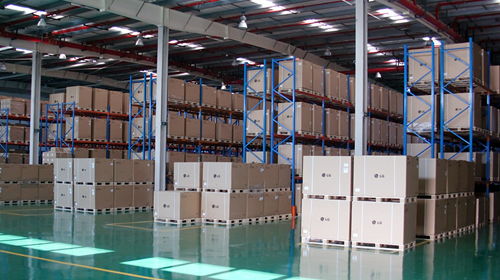 We are Growth oriented National Carriers having a network of over 19 locations and warehouses in 10 major cities.
Growth process
Company's growth is targeted on time tested tenets of management i.e. ethics and commitment. The company takes pride in tracing back its roots when the foundation of the business was laid in the Nineties. In the process of growth the entity transformed itself as a Private Limited Company recently,
Network of branches in all over India
We are one of the growth National Carriers having more than 19 branchesvis a vis. Gurgaon, Delhi, Ghaziabad, Faridabad, Hisar, Ahmedabad, Jaipur, Kota, Bikaner, Jabalpur, Indore, Hyderabad, Chandigarh, Haridwar, Rudrapur, Udaipur, Bangalore, Gandhidham, Guwahati and approved agents in all important port cities and industrial towns manned with competent staff to provide smooth service.
Computerized Environment
The company has its Corporate, Registered, Administrative computerized and 88% of our branches are on line with 24 hours connectivity with head office server are functioning in computerized environment. Computerization process of other small branches is taking place in a phased manner.
IT Solution Support:
We have a full-fledged IT Dept.providing us system software support and IT solutions. We plan to connect all our branches on line during the current financial year. We strongly believe with complete IT support our Company can raise to the industries requirement of Logistics Solutionas well as JIT requirements.
Customer Retention.
In the scenario, where the customer wants more value for money spent and industry going in for cost cutting measures to compete globally, SLPL always endeavors to reduce transportation cost for customers by constantly improving and utilizing the resources optimally.
With the network of over 19 Branches/approved Agents and over 10 Godowns/Warehouses we assure you of our services for handling your all types assignment
We can provide innovative, customized and cost effective logistics by monitoring/tracking the consignments, opening additional branches, if required as per your requirement We shall always come up to your expectations and accomplish the jobs entrusted with high level of commitment, competence and by always keeping in mind the customers' viewpoint.
With a proper conceptualization and planning, we are sure to accomplish jobs in a manner to have effective cost saving to our valued customers as well to have "win-win situation".
Background and our credentials
Our Experience in Transportation of Raw/Finished Materials. Our Expertise in Handling Part Truck load catering to Pharmaceutical, Leather, Textiles, Spares and ancillary items.
Managerial & Technical Capabilities
The company has strong Human Resource to run its operations in the Transport Service Sector. Our Human Resources include professionals for administering and managing the Business from the field of Accounts and finance, economics, engineering, Law, besides Software. The company follows high ethical standards and is currently involved in establishing HSSE (Human Safety Security Environment) wing. In this area, we have managerial talents in the field of quality engineering as well. The company is steered ahead by the synergy established by the mix of professionals, experienced and committed personnel at the field level under the over all directions of Chairman & Managing Director three whole time Directors, two independent Directors.
Details of Fleet Strength
We have a fleet strength of over 49 heavy vehicles comprising of Taurus and trailers. Apart from this 100 vehicles of attached vendors are lifting permanently with the company. We can arrange required number of Trucks/Trailers to ensure smooth execution of work entrusted to us.